BTS, at the center of an unparalleled global syndrome, and BLACKPINK, standing tall as the headliner at America's largest music festival, Coachella, were just the beginning. Following their lead, fourth-generation girl groups like IVE, NewJeans, and LE SSERAFIM are achieving consecutive global hits, propelling K-POP into an unprecedented golden era. Let's take a deeper look into the core of the K-POP system and its globalization with pop columnist Kim Tae-hoon and music critic Kim Young-dae.
K-POP's Journey to the Top of Global Stages
What journey did K-POP undergo to achieve success on the global stage? Let's go back to its beginnings to understand the unique system behind K-POP's global success. In the early 1980s, K-POP was a music genre mainly enjoyed by fans in Korea. However, following the 1988 Seoul Olympics, a new awareness of globalization emerged in Korea, leading to a shift in perception towards music. Before this shift, we focused on incorporating contemporary characteristics into the music. However, as we began to interact more with foreigners and our Korean broadcasts reached international audiences, we started to realize the potential consumers of our content.
Moreover, the importance of visual elements on television grew, emphasizing the need for a system to continuously develop artists according to the latest trends. In this rapidly changing social atmosphere, artists targeting younger audiences served as the basis of the first generation of K-POP idol culture. Based on the time of their debut and activities, they are generally divided into the first to fourth generations.
The first-generation idols are represented by H.O.T., Fin.K.L, Sechs Kies, g.o.d and more. Among the first generation, S.E.S. and BoA were pioneers in attempting to expand overseas. BoA, in particular, underwent extensive training to become a perfect J-POP singer, mastering not only the language but also the tone and manners of Japanese. The localization strategy, which included not only learning the language but also the tone and manners of Japanese, helped her succeed overseas.
The second generation of idols, represented by Girls' Generation, 2NE1, Wonder Girls, and 2PM, became extremely popular in the U.S., Japan, and Southeast Asia, laying the foundation for the globalization of K-pop. In 2012, Psy's mega-hit "Gangnam Style" exploded globally through YouTube, sparking the Hallyu craze and solidifying K-POP's presence in the global music market.

▲BLACKPINK performs on stage as the headliner at the 2023 Coachella Valley Music and Arts Festival in the U.S.
(Photo source: BLACKPINK Facebook)
The third-generation idol groups such as BTS and BLACKPINK took the global market by storm, achieving million-seller status and swiftly entering the "Billboard Hot 100." They have remained as the top global artists, and following them, the fourth-generation idols with a strong focus on girl groups like NewJeans, IVE, and LE SERAFFIM are making their mark.
K-POP's success can be attributed to its ability to carve out a distinct niche by differentiating itself from the existing music market. For example, K-POP took its elements like choreography, dance, and performance and elevated them into a new genre of art. In addition, the ability to forge a deep connection with fans through the captivating worldview portrayed in the performances of artists is established as K-POP's unparalleled charm.
Three Key Strategies of CJ ENM: A Path to Becoming a Global Music Industry Leader
K-POP has evolved from merely a music genre to a full-fledged industry. With its global expansion, the significance of robust systems and infrastructure has grown substantially. Embracing this trend, CJ ENM is strategically working towards expanding and globalizing the music ecosystem through its innovative "MCS" strategy—an IP ecosystem expansion system.

MCS Core Strategy ①: K-POP Management System Encompassing Planning to Debut
Currently, K-POP agencies are focusing on creating a virtuous cycle. This entails establishing a robust system that identifies potential talents, nurtures them, and facilitates their debut. The system oversees the entire journey from planning to debut, turning the trainees into valuable intellectual properties (IPs) once they make their debut.
In the past, agencies looked for artists who were already polished and skilled. However, the approach has shifted, and now they actively recruit and train using their specialized systems. Consequently, the training period is bound to increase, and the long training period is considered one factor contributing to the success of K-POP stars. After an extended training period within a well-organized system, they gain numerous competitive advantages upon their debut.
Recently, there have been attempts in the U.S. to adopt a recruiting and training system similar to K-POP; however, how they maintain teamwork is considered unsuitable for American culture. This is due to the idol system's cultural aspects, such as living together, seniority, and hierarchical relationships between leaders and members, which requires individual sacrifices for the benefit of the group. However, such a culture does not align well with the reality of American culture.
Some content companies have adopted K-POP management systems, and CJ ENM's survival shows are a notable example. Previously, the process of discovering and nurturing idols remained disclosed, but survival shows have changed the game.
An excellent illustration is Boys Planet, which has garnered recognition for its immersive experience, revealing the complete journey of an idol's birth and growth while allowing fans to participate in the selection process. As a result, highly engaged audiences who took part in the audition process naturally became fans, establishing a fan base from their debut. The survival shows have evolved into a system actively involving consumers or fans in the entire process from inception to debut.
MCS Core Strategy ②: Fan Platforms, Online and Offline Playgrounds for K-POP Fans
The traditional process of creating a hit song involved reaching a large, unspecified audience through mass media channels such as radio and television. Today's K-POP, on the other hand, is characterized by producers focusing on specific consumers, encouraging active involvement, and continuously providing customized content tailored to their preferences. As a response, fan platforms have emerged to fulfill the need for a space where deeply engaged K-POP fans can actively participate in various activities. The websites and online communities of the past have evolved into a platform in line with the new media era.
Fan platforms, serving as playgrounds for fans, are frequently developed and promoted by content companies themselves. Notable examples include HYBE's "Weavers" and SM Entertainment's "Bubble." Additionally, CJ ENM has established a global K-pop and POP culture platform called "Mnet Plus." Recently, Boys Planet utilized Mnet Plus to implement a system that enables fans from around the world to participate in voting. This online platform allowed global fans to participate in real-time voting, resulting in a staggering 8.17 million votes cast from 184 countries during the final voting for Boys Planet.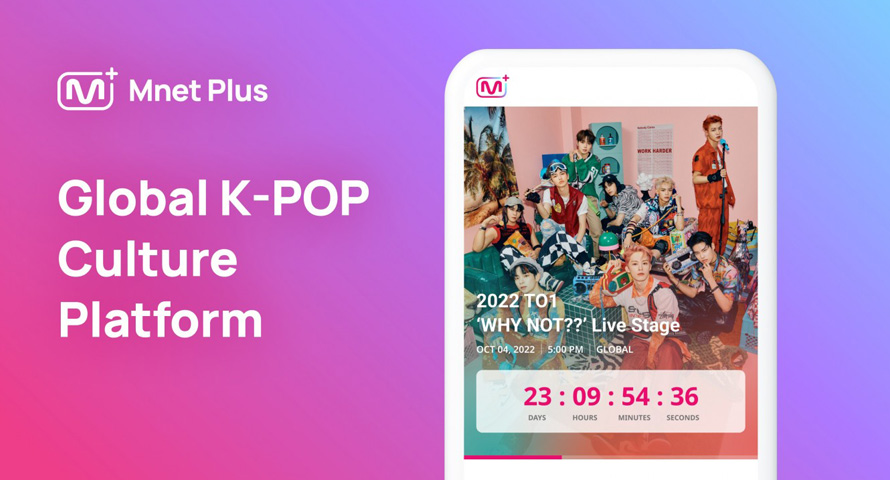 On the other hand, KCON serves as a representative physical fan platform. Overseas fans rarely have chances to meet and interact with fellow fans. KCON provides an opportunity to bring together K-POP fans from all over the world. Many people become aware of their status as K-POP fans and elevate their level of engagement from regular fans to highly involved enthusiasts through these events.

From its humble beginnings with a few thousand to tens of thousands of attendees, KCON has grown into a massive event that now attracts over 100,000 visitors. The recent KCON JAPAN achieved a record-breaking audience of 120,000 visitors, and the upcoming KCON LA in August is anticipated to draw even more enthusiastic fans.

▲
ZEROBASEONE
members Zhang Hao and Sung Han-bin (right) on stage at KCON JAPAN 2023 (left), which was attended by a record-breaking 123,000 visitors.
MCS Core Strategy ③: Expanding the Artist Management System Even Further
Conventional artist management focused solely on managing the artists, but nowadays, its meaning has expanded significantly. With the broadening scope of artist management, the role of Artists and Repertoire (A&R) has become increasingly critical. Artists now receive more comprehensive training, including singing, dancing, acting, and learning foreign languages. They also study the history and culture of target countries to better connect with international audiences and enhance their global appeal. These diverse and extensive trainings are attempted to prolong the popularity of artists.

In fact, this extensive management system empowers artists to navigate their careers independently, not solely reliant on individual hits. Moreover, it also enhances the overall quality of the music itself. The introduction of A&R teams and experimental and systematic production methods like songwriting camps (a system of collective creation) in K-POP has bridged the gap between British and American pop and Japanese pop, establishing K-POP as a truly contemporary form of popular music.
Evolving K-POP: From Overseas Stars to Exporting the K-POP System
CJ ENM is currently implementing MCS strategies with a strong focus on targeting the U.S. and Japanese markets. Notably, in the Japanese market, groups like INI and JO1, discovered through local auditions, have already demonstrated promising results. As K-POP localization strategies advance, the focus shifts from individual stars to exporting its system.
The ultimate objective for K-POP production companies is to create fully localized artists tailored to specific regions. However, achieving this goal demands extensive expertise and significant investment. Furthermore, they must demonstrate K-POP's competitiveness in the local market.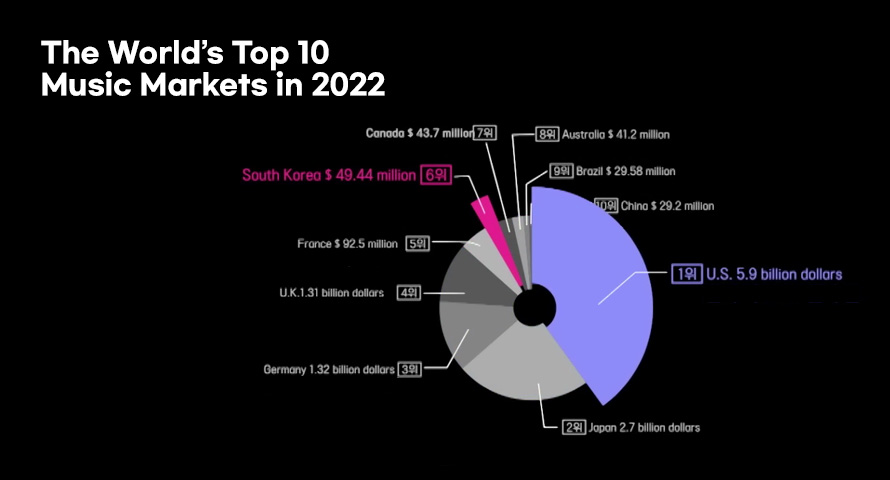 Initially, BoA, S.E.S., Rain, and Wonder Girls achieved tangible results by directly entering the local market. Secondly, some of the most prominent examples of localization strategies include incorporating foreign members. However, the ultimate goal of the K-POP system is to create local groups that resonate with and are loved by the local audience. These aspects are anticipated to play a significant role in shaping the future of the K-POP industry.
For the successful localization of K-POP, Korean companies must take the lead in building strong relationships with local companies and establish effective collaboration systems. Korean companies should seize the initiative in overseas markets, leveraging their original technology in the platform industry, which sets them apart from American counterparts.
To successfully settle in the global market, it is crucial for K-POP to be equipped with humanistic considerations, understanding that different values apply in various eras and regions, while also going beyond establishing local fan bases and finding ways to integrate K-POP within their culture.
The global success of K-POP is not solely attributed to individual talent but also systematic artist management and advanced production techniques. Now is the moment to contemplate how to leverage and enhance the existing systems developed over the years for the localization of K-POP. Anticipating the diverse expressions of K-POP achieved through unique strategies and systems, we are eager to witness its continued evolution.
※
<BEHIND TALK> was produced based on CJ ENM YouTube channel's "Con Ssul Ting."