From August 18 to 20, the area around the "LA Convention Center," where KCON LA 2023 took place, was filled with exclusive KCON entertainment, including interactive conventions and content designed for local fans. A total of 278 convention booths and various sessions tailored to the needs of 153 companies and brands were organized, providing more people with the opportunity to immerse themselves in K-POP and K-Culture through KCON. As audiences of diverse age groups came together to enjoy the festival, KCON once again demonstrated its status as the world's largest K-Culture festival.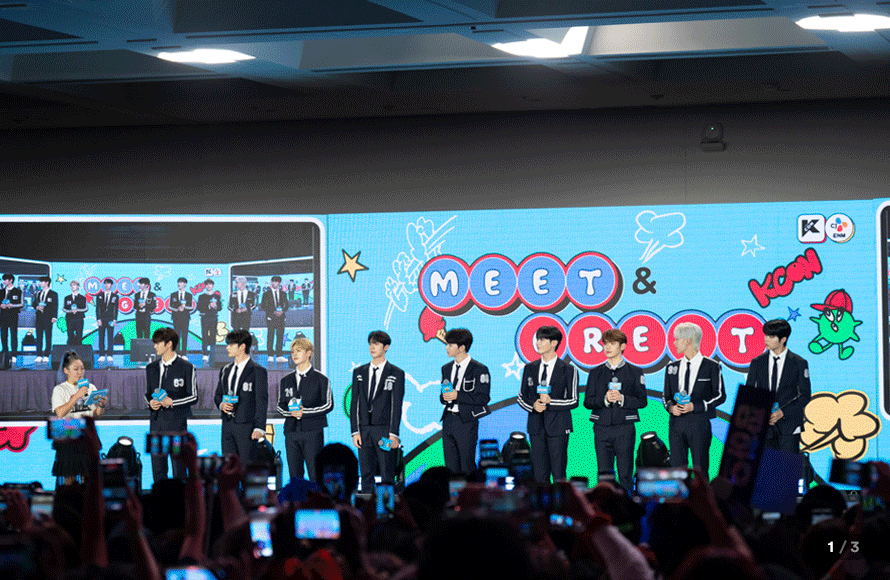 ▲ ZEROBASEONE members engage with local fans through "MEET & GREET," offering artists and global fans a chance to meet up close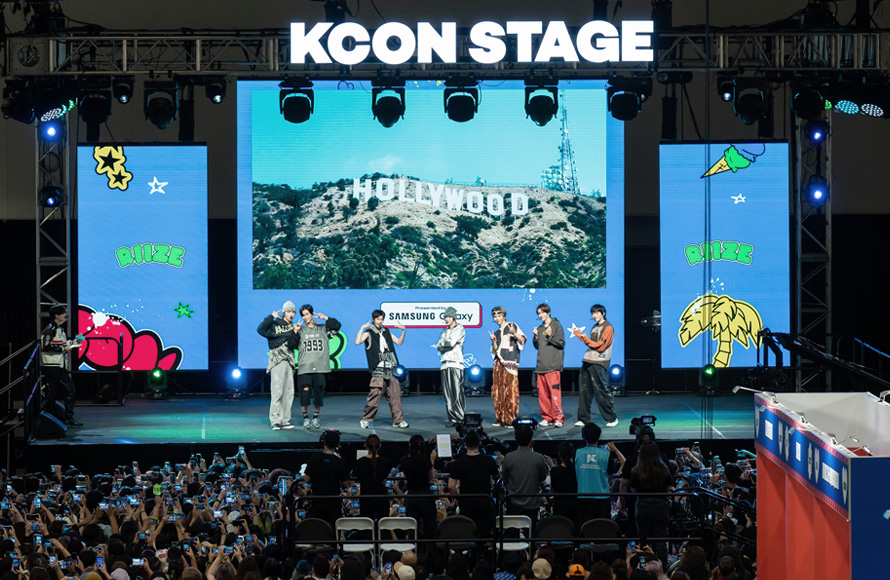 ▲ KCON's signature content, "SHOWCASE: NICE TO MEET U," provides a platform for artists aspiring to break into the global stage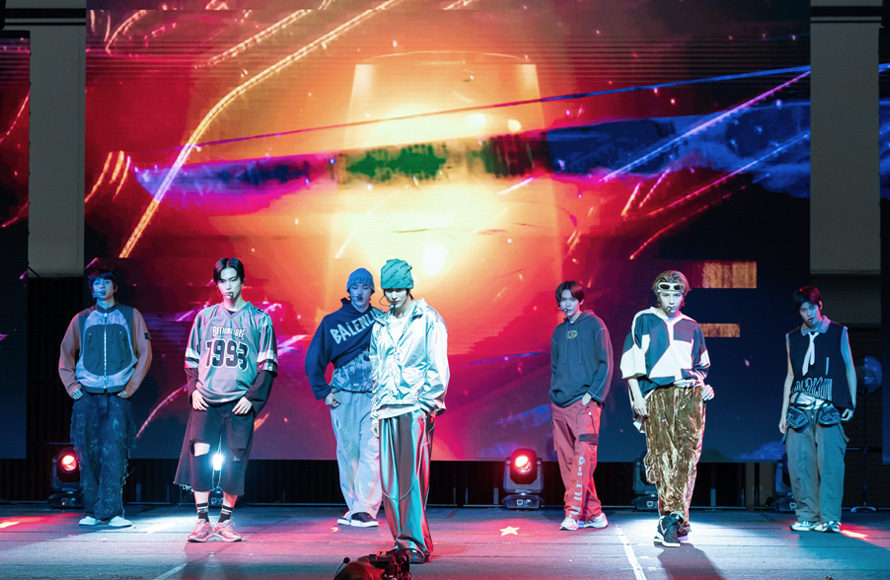 ▲ Riize delivered a special performance on the "SHOWCASE: NICE TO MEET U" stage, before their official debut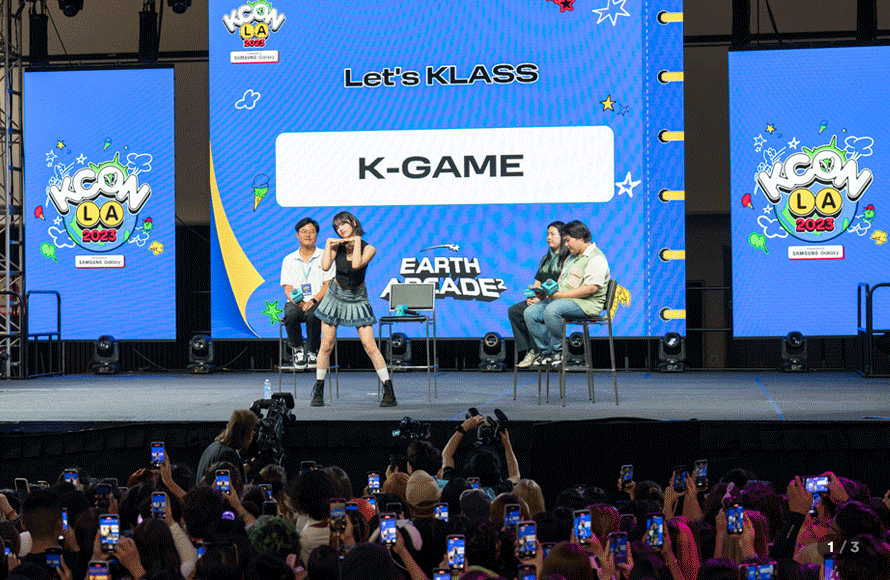 ▲ Producer Na Young-seok, the star creator behind Earth Arcade, and cast member An Yu-jin are engaging with local fans through Panel & Workshop session, featuring lectures and talk shows.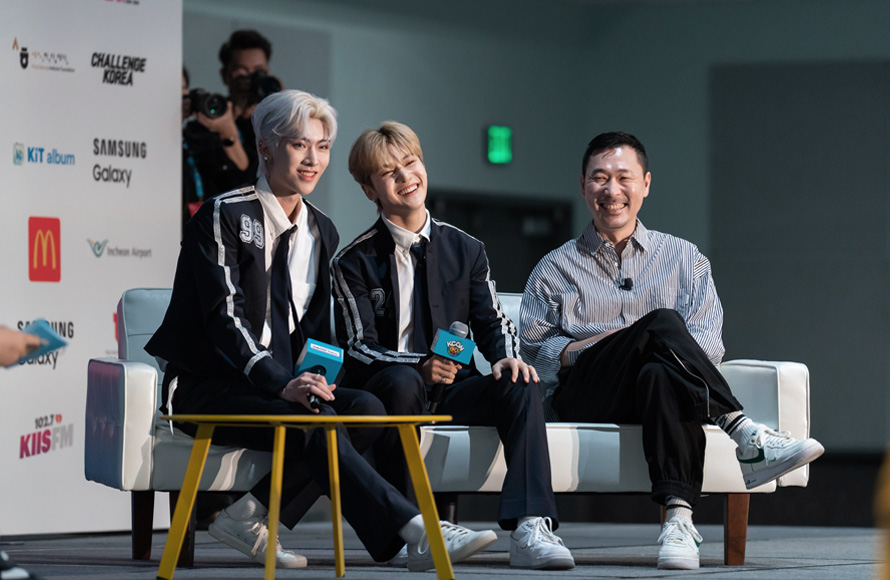 ▲ Producer Kim Shin-young, the mastermind behind Boys Planet that birthed the global boy group ZEROBASEONE, along with two members, Seok Matthew and Ricky, are sharing the untold production stories.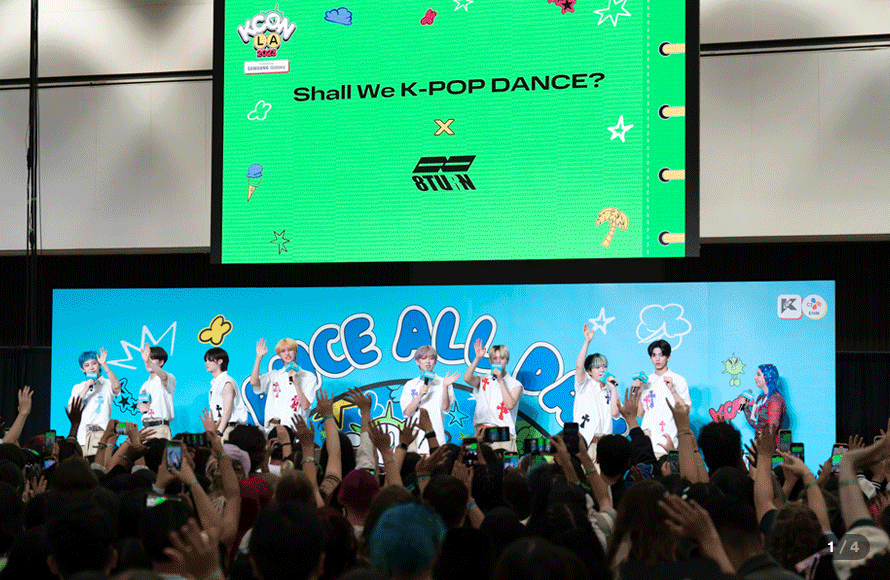 ▲ The site of "Dance All Day," where global fans enjoyed Random Play Dance to K-POP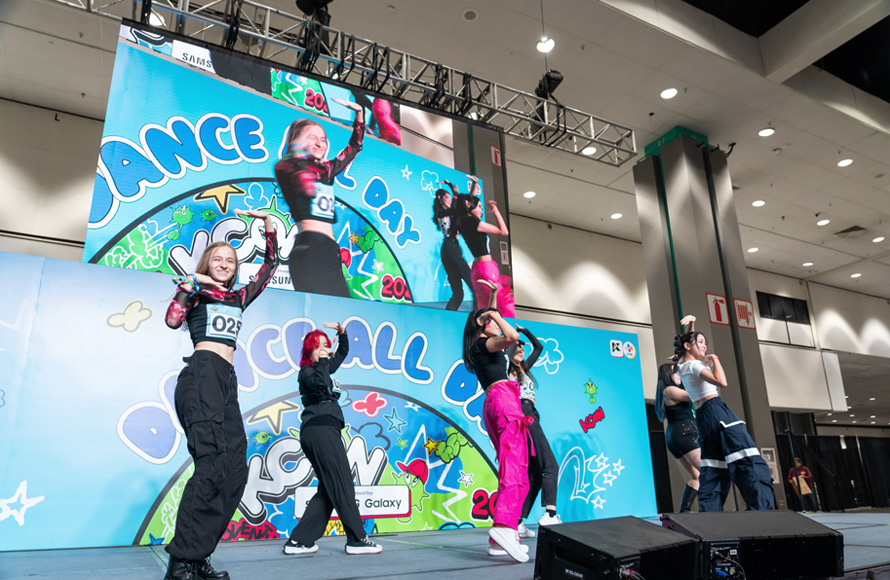 ▲ Dancing to K-POP, KCONers are enjoying the festival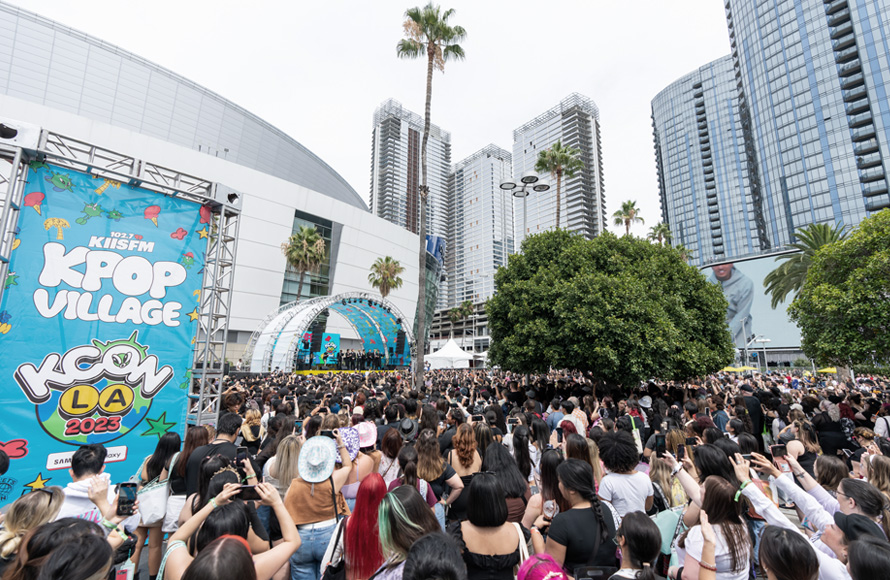 ▲ A special stage was set up at the K-POP Village, organized by iHeartMedia, a prominent American media company, offering a program for artists and fans to enjoy together.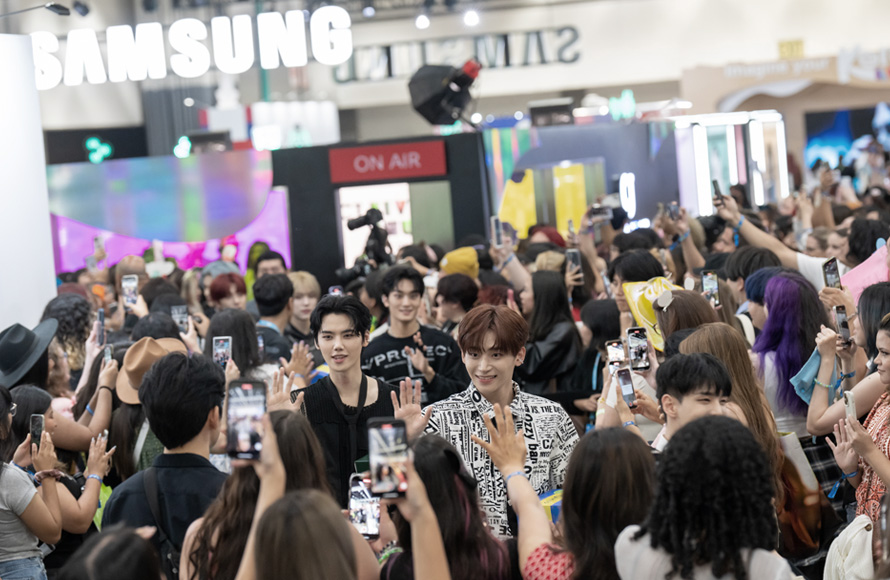 ▲ Members of CRAVITY are greeting their fans up close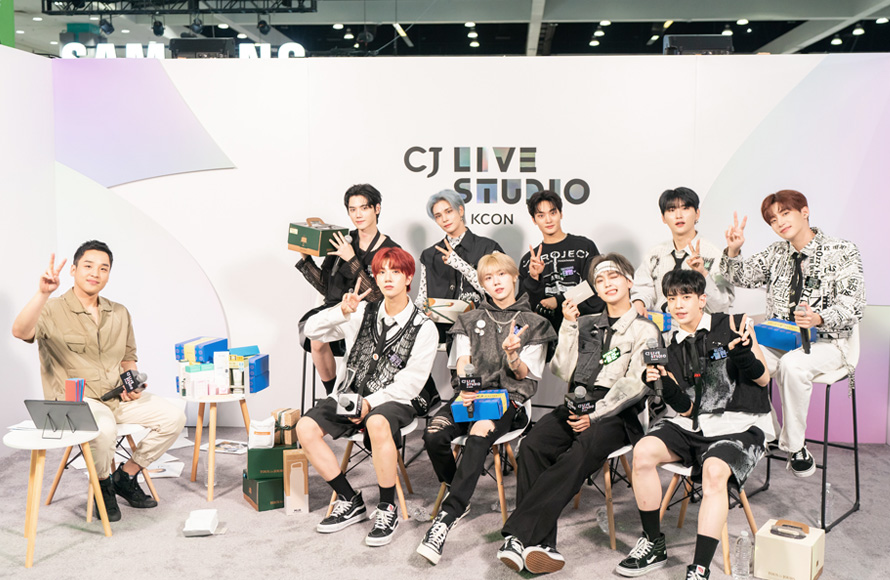 ▲ Members of CRAVITY are connecting with fans through programs affiliated with CJ Group at CJ Live Studio.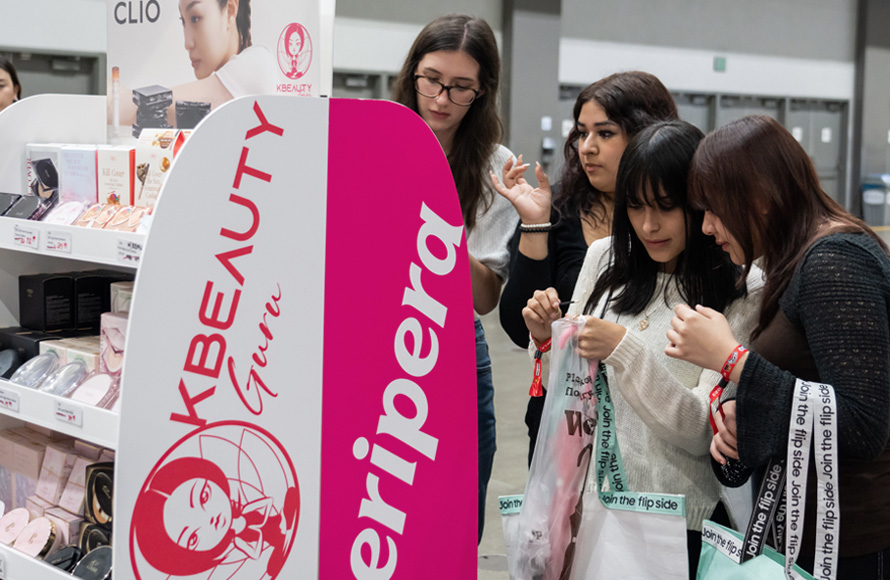 ▲ Gen Z fans are experiencing K-Beauty at the booths set up in the LA Convention Center.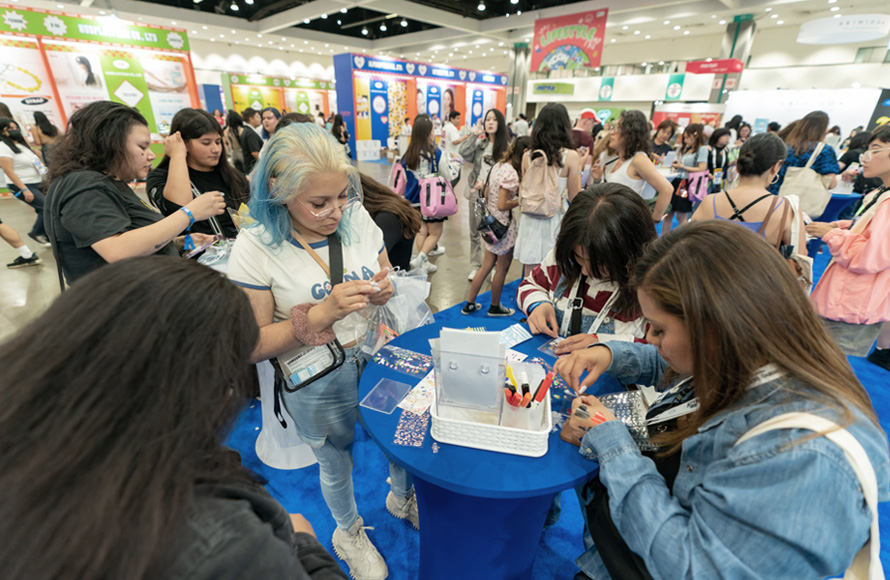 ▲ Various booths with different concepts filled the LA Convention Center, providing a wide range of K-Lifestyle experiences.
▼▼▼ Click on the banner below to explore more about KCON LA 2023! ▼▼▼